Wine Tasting Experience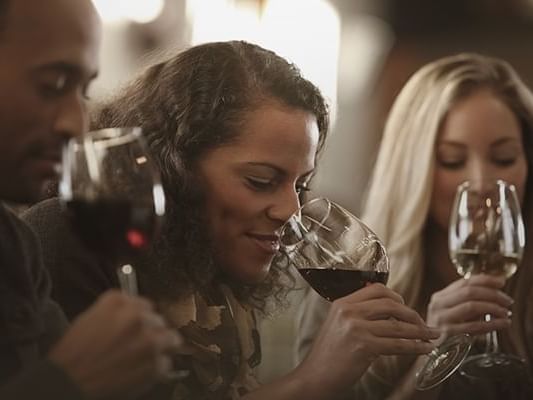 For some the words vine, blending, or even flavor hold no secrets, and others can't differentiate a Bordeaux from a Burgundy. To amateurs always looking for surprises or beginners on an introduction quest: we have the offer you need. Each night spent in a participating hotel in France gives you access to a wine tasting session during a meal, or in a partner wine cellar. Lovers of the finest wines, epicureans, or just curious: also taste the local.  
Choosing one of our hotels means visiting the greatest wine regions of France and having the opportunity to stroll through the vineyards, visit the local estate and taste some great regional wines. An authentic and unique experience shared with our hoteliers through their passion for wine. From their cellar or restaurant they will introduce you to different wine flavors and aromas according to its origins, its vintage but also teach you the great wine serving rules. They will invite you to describe a wine and easily talk about it, to help you better define your tastes, to pair a wine to a dish. Enough to improve your expertise or simply impress your loved ones! Whether it's your first or tenth visit, a wine tasting experience in France is always an experience not to be missed under any circumstances.