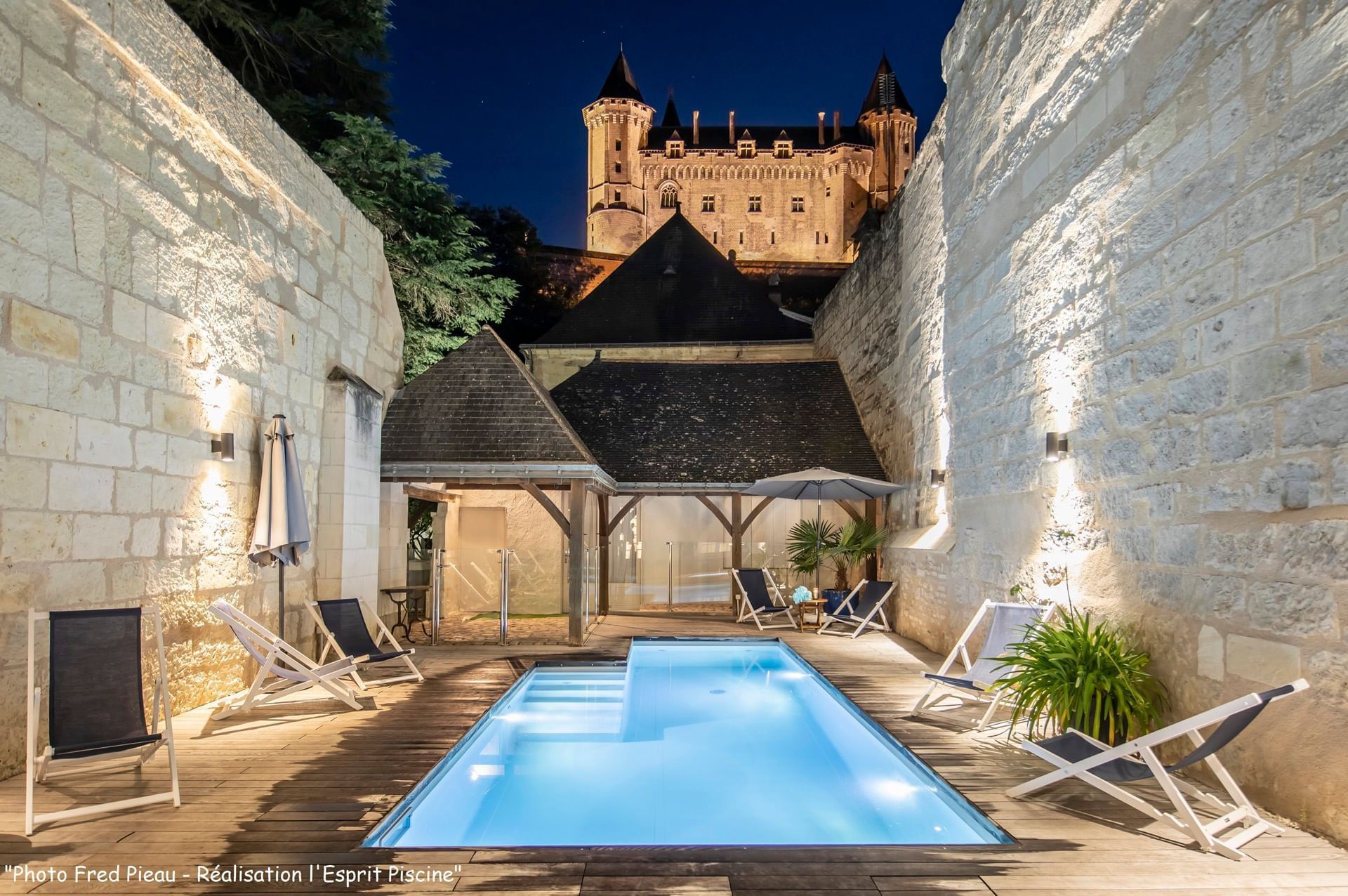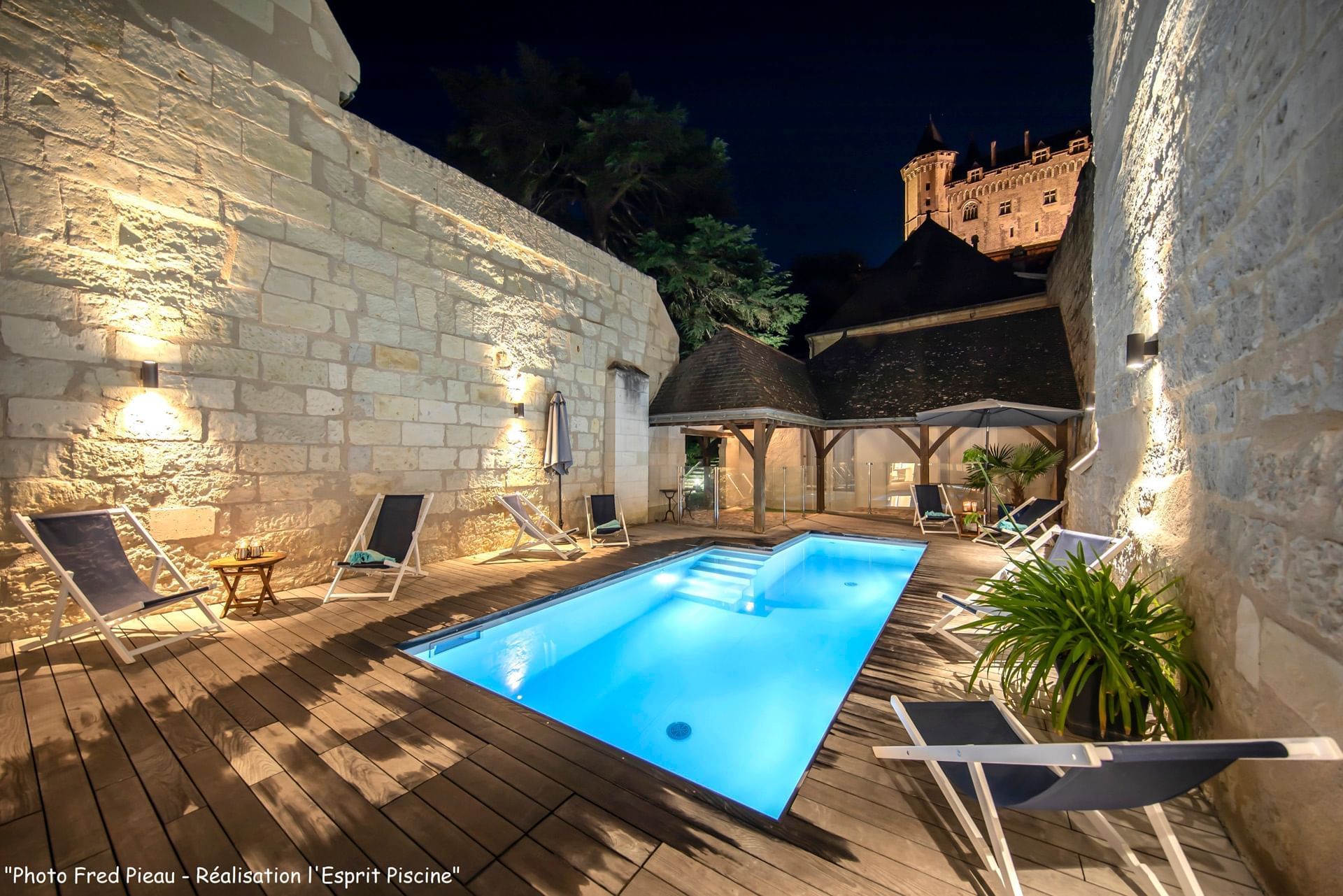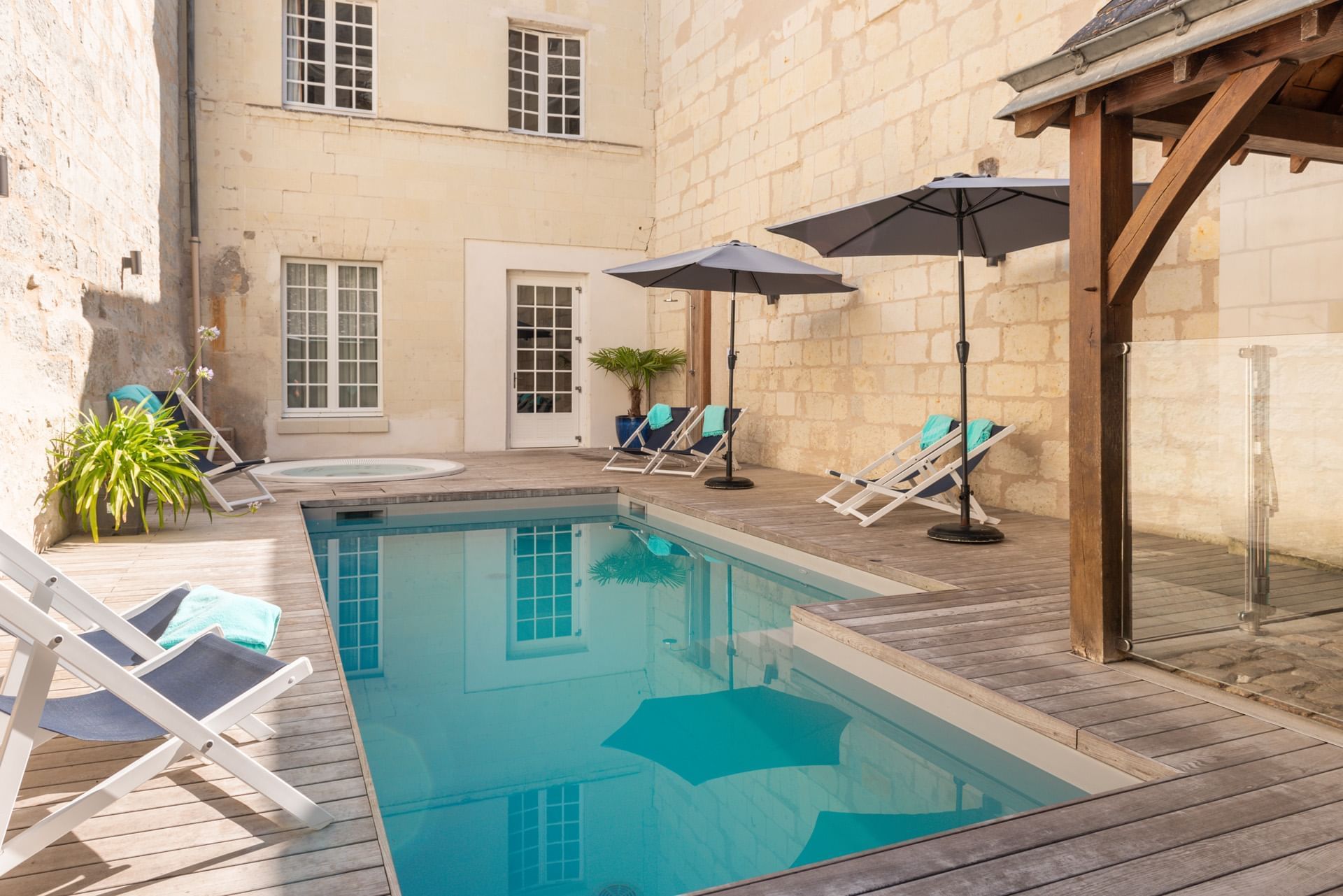 Relaxation Area
An invitation to well-being and relaxation
The Hotel Anne d'Anjou The Originals Collection invites you on a wonderful journey through the senses, an authentic break of relaxation and gentleness in the heart of Saumur.
We are at your disposal on +33 2 41 67 30 30 ou contact@hotel-anneanjou.com to book your moment of well-being.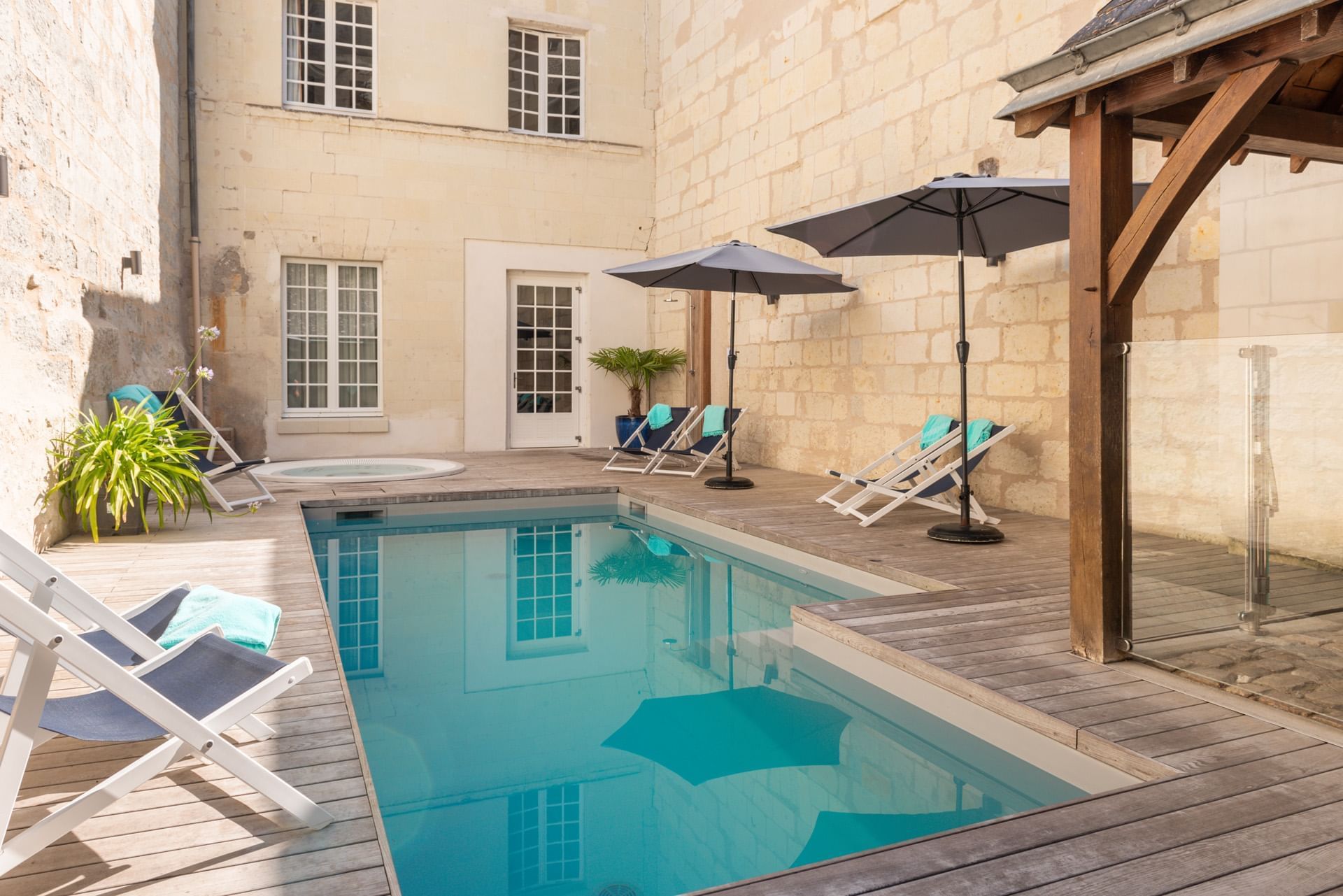 In any season, our facilities will meet your expectations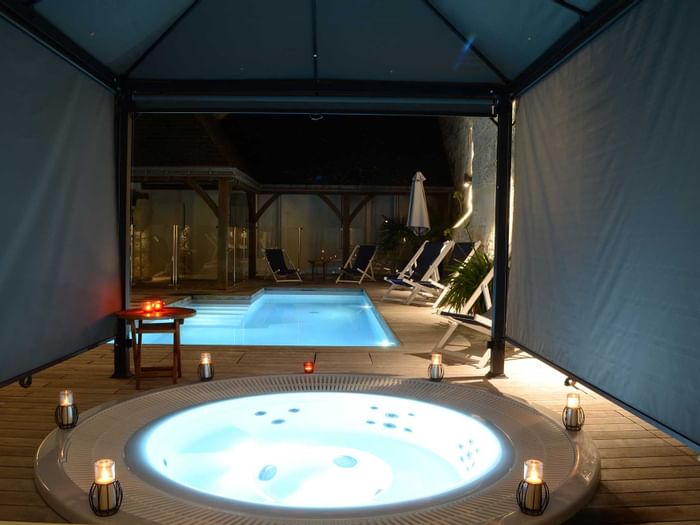 Summer and Winter
Relax in the spa (heated at 36°C all year long), while enjoying a sensational view of the Château de Saumur.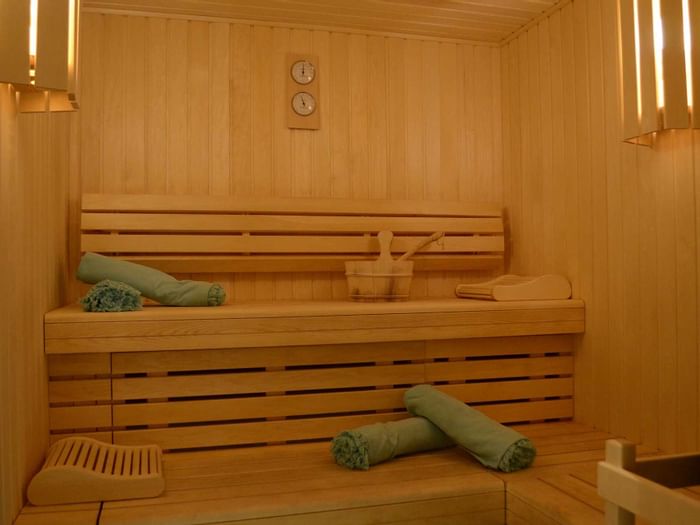 Sauna
Warm-up in the our sauna for 4 persons, then dive for a few minutes in the swimming pool, finish your experience with a hot bath in our jacuzzi at 36°C.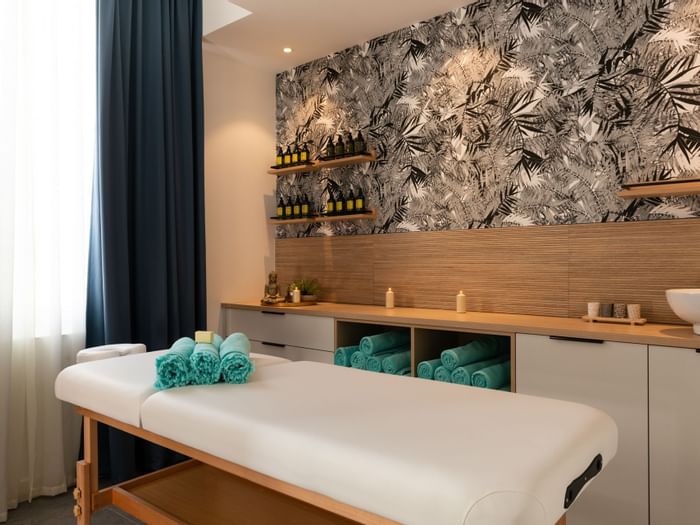 Relaxation area
Want to be pampered succumb to a moment of pure escape for body and soul by booking a massage or treatment in our relaxation area.